Install OpenVPN Connect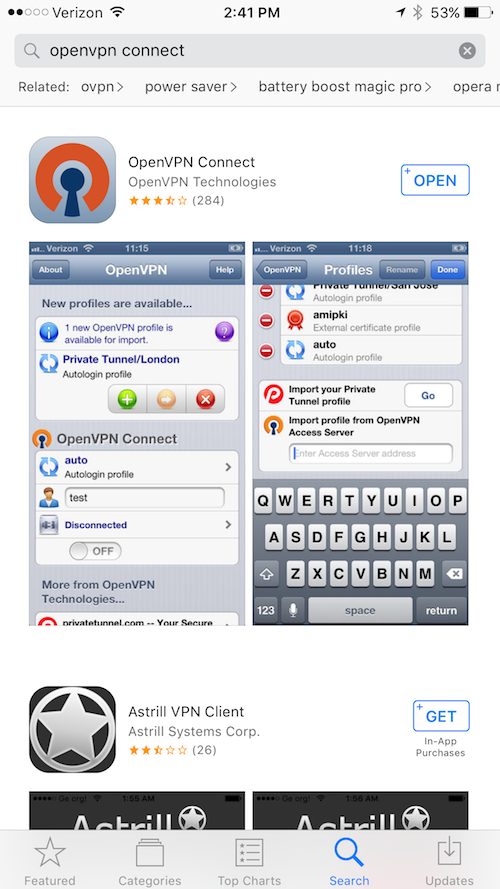 OpenVPN Connect is a great OpenVPN client for iOS 10. You can install it directly from the App Store.

Just download and install the OpenVPN Connect app from the App Store.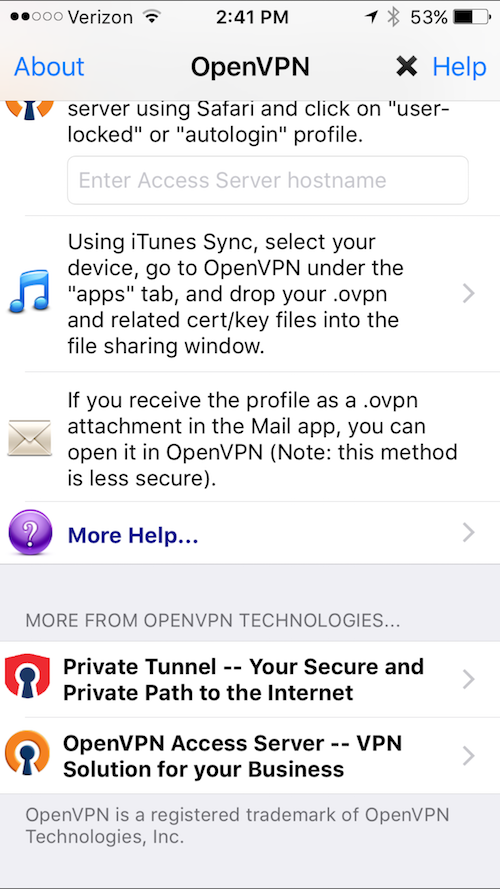 This is what you'll see the first time you open OpenVPN Connect.

Get .ovpn Files
OpenVPN Connect requires .ovpn files to connect to VPN servers. We provide .ovpn files for all of our servers on our VPN servers page. Just click the OpenVPN icon in the table beside that server that you want to connect to. Download the file to your desktop and then email it to yourself.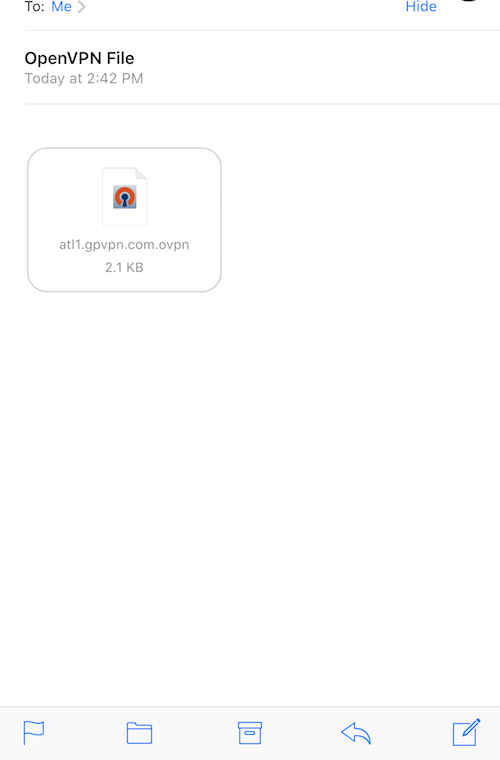 If you use iOS's built-in Mail app then the .ovpn file will appear as a recognized file format.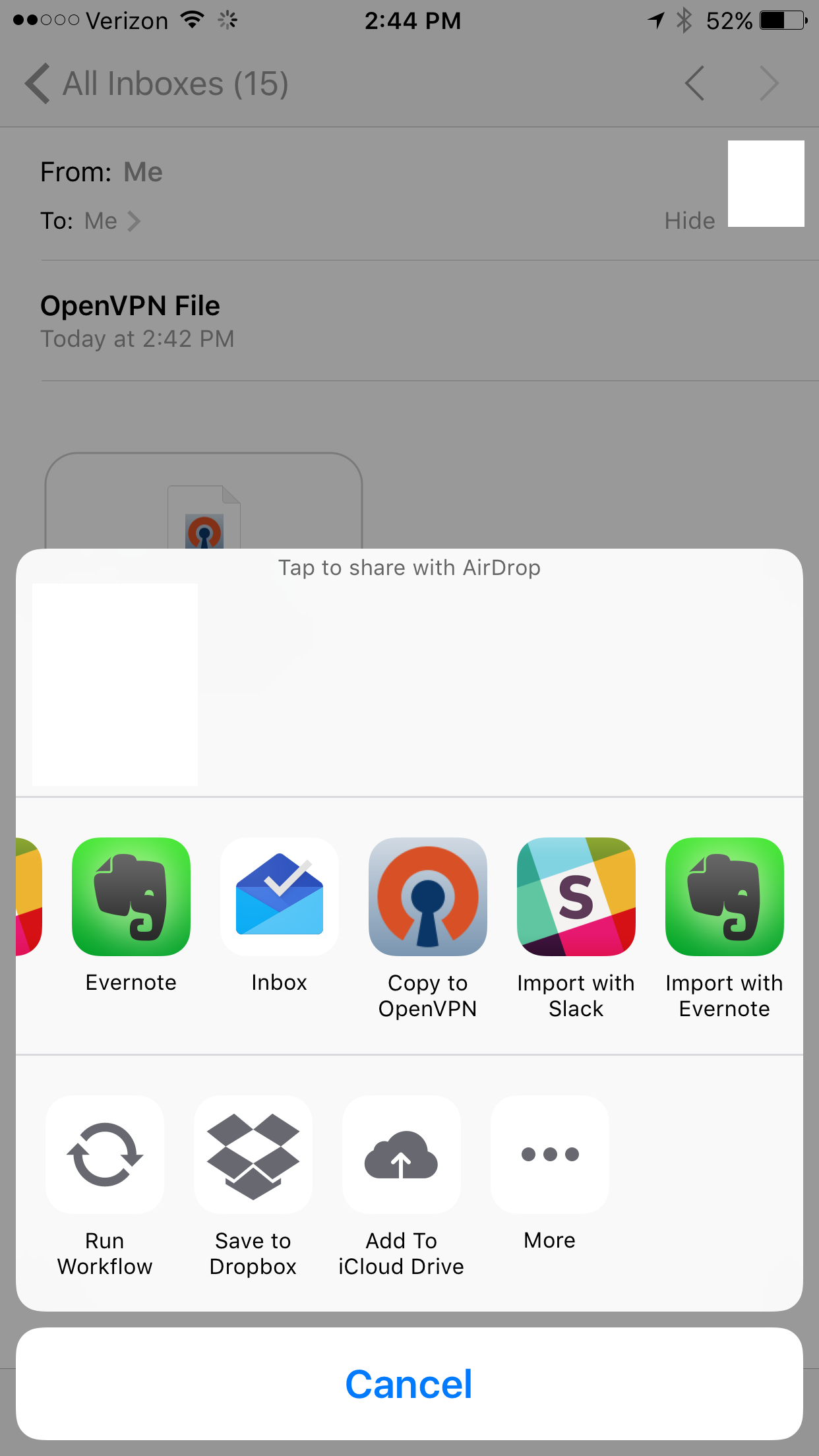 Choose the Copy to OpenVPN option and the file will be imported. In OpenVPN Connect you will need to press the + icon to accept the file.

Configure OpenVPN Connect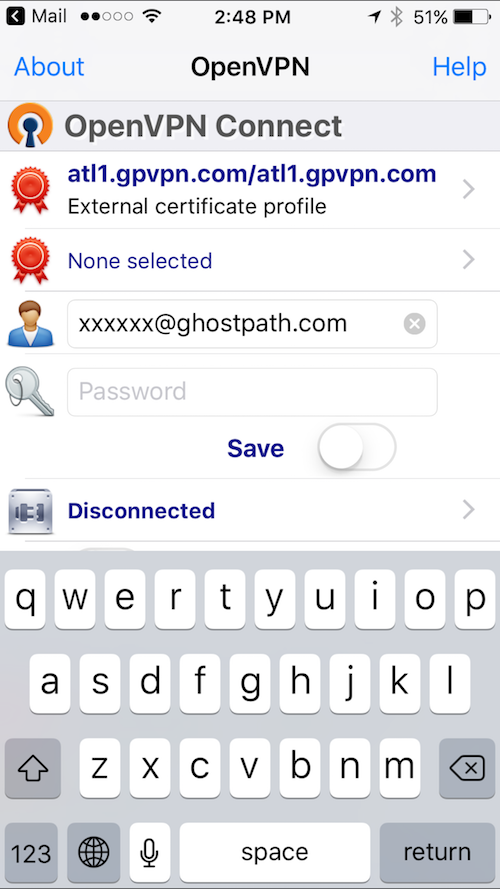 Enter your @ghostpath.com username and password here. The Save toggle below password is for saving the password, not the VPN configuration.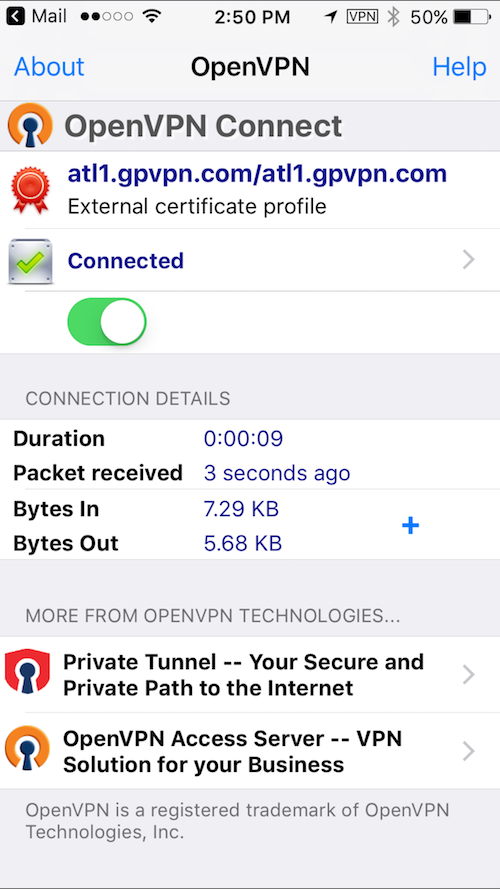 Sweet success. Use the toggle switch below the password field to connect and disconnect from the VPN.
OpenVPN Connect allows you to manage multiple servers as well. So if you need to connect to different VPN servers then repeat this process for each one.